Cash flow is the life blood of your business. Being able to process credit and debit cards at the point of sale is an indispensable necessity for most any business, even B2B businesses. The last thing in the world you, as a business owner want to experience is losing a sale because you could not accommodate the method of payment that the customer wanted to use.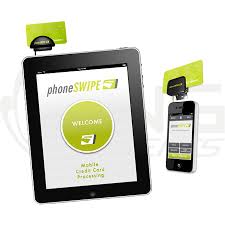 Phone Swipe lets you turn you phone or tablet into a mobile credit card terminalMETHODS OF CARD ACCEPTANCE: Over the last decade the methods of accepting credit cards have increased dramatically. No longer is the desktop terminal your only solution, although it's still the best one for many brick and mortar type business. Today solutions vary from wireless terminals to devices that work with your cell phone, the latest using Bluetooth connectivity. There are also some extremely nice point of sale systems that operate from a tablet that are great for keeping inventory, as well as processing your sales. Online payment gateways such as Authorize Net are perfect for powering online stores.
I partnered with a company called Total Merchant Services for 14 years providing financial services including credit and debit card processing to businesses of all types. The company is top notice as far as their products, customer services and tech team go. They continue to receive my highest recommendation based on their 24x7 tech support line, rapid replacement of any malfunctioning equipment (overnight exchange program), quick funding (1 – 2 days in most cases), and their overall focus on the merchant's needs. Other value added benefits that the company offers include a free equipment placement program, meaning when you enroll with the company as a merchant your equipment is placed in your business free of charge, and if a replacement is ever necessary it's covered. There are no upfront costs to enroll and there is no contract, meaning if you decide to discontinue the services there is no penalty. Their rates and fees continue to be competitive and in my opinion you really get a lot of bang for the buck so to speak. Enrollment can be done electronically here. Contact Total Merchant Services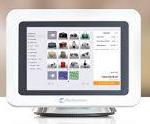 With Payanywhere you can view reporting. manage employees, customers, and inventory. accept online payments and send invoices. keep your business going and growing.